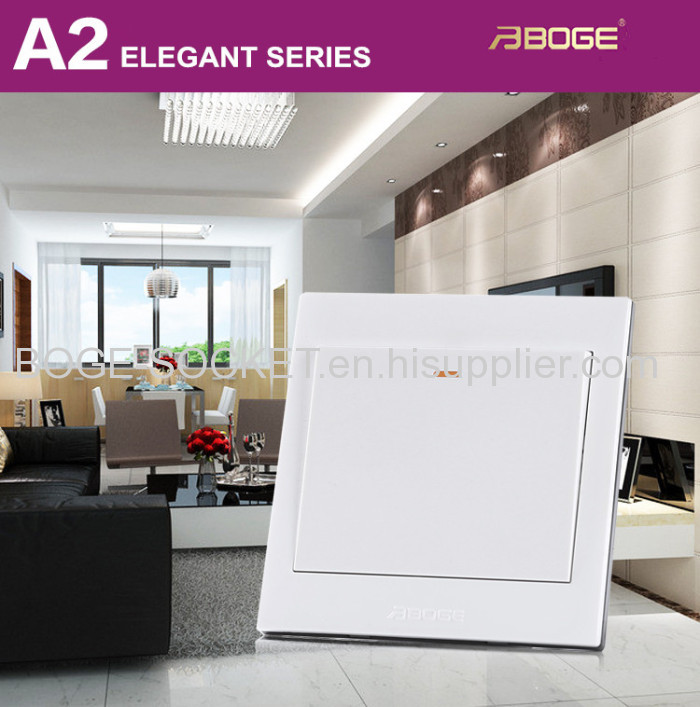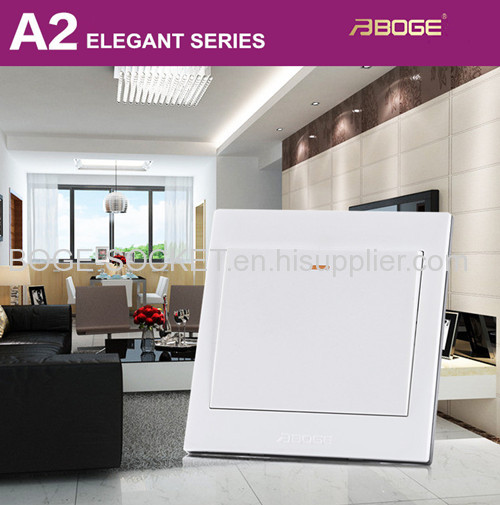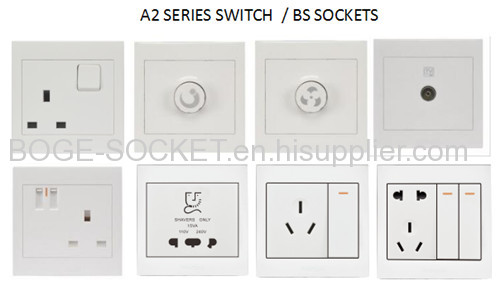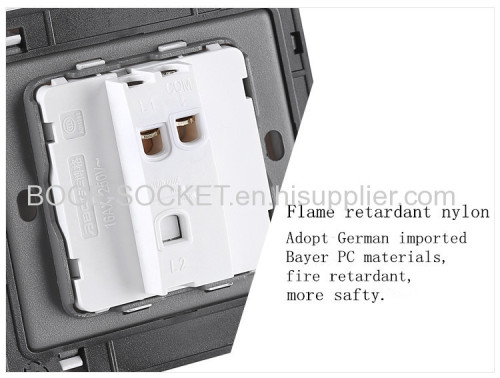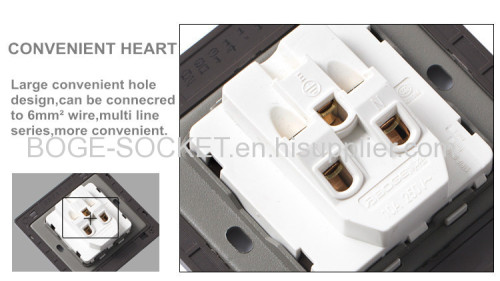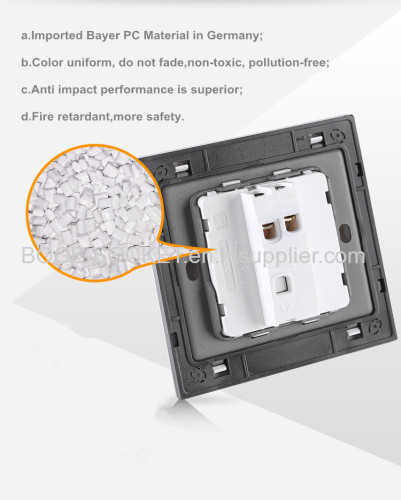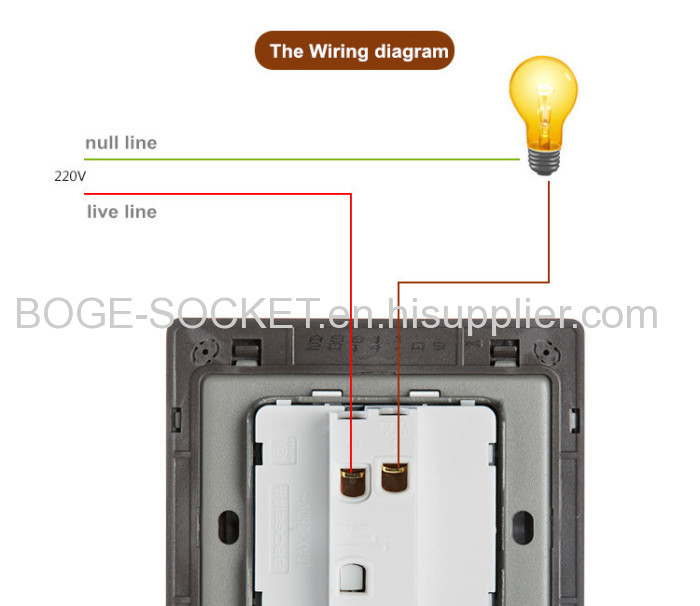 We make only high quality product,to ensure it receives your satisfaction every time.
Regular 250V POWER AC 16A good quality easy installation switch.

SPECIFICATION
SAFETY: antiflaming & water proof material ABS+PC.
ELEGANT DESIGN: With Extra Thickness 7.5mm.
Durable: Mechanical life up to 75000 times.
ENEGERY SAVING: Designed with advanced plug-bush technique & copper conductors contact surface up to 96%.
EASY TO INSTALL: Integrated cover design inhance efficiency.
Switch Panel bound only for 3℃, with ultrathin switch base 18.8mm, LED light on the swithc panel.
Copper parts: Tin-phosphor copper
Contacing plate: Red copper
Contactor: Enlage silver
FEATURES AND BENEFITS
Control the light from two locations. Switch supports single-pole and 2-way operation

Turns the electrical device into a decorative, easily updated accessory
Popular size is easy to install in any room
Innovative assembly and snap-in system make it fast and simple to install
Back wiring for fast, easy installation
Terminals designed to withstand high torque and resist wire pullout
High quality materials makes switches harmless, durable and environment friendly
Wide range Voltage Usage
With wall plate, all in one
Michanical Life reaches 70000times
PACKING DETAILS

80PCS/BOX PACKAGE SIZE:550*390*215MM
CONTACT